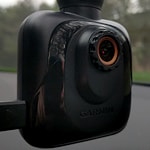 An accessory that you might want to consider getting for your car is a dash cam. This is a device that can aid in providing evidence if you're in an accident by capturing details of what happened while you were driving in Bremerton, WA before the accident occurred.
A dash cam can be an additional form of safety as you can use it to look behind your vehicle when you're in reverse to ensure that you're not going to hit anything. You can also use the camera to look at the sides of your vehicle so that you can safely change lanes.
If you have a young driver in your home, then consider having Truck Town install a dash cam so that you can monitor the behavior of the driver while they are behind the wheel. It can also help young drivers feel safer as they're able to see more areas around the car while learning to use their mirrors.