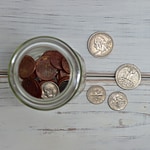 A low credit score can cause some challenges in your financial life. The Truck Town team knows there are lots of reasons your score could become damaged, and we want to help you learn how to give it a boost. Take a look at these tips to improve your credit score. You'll see that just a few changes could make a big difference.
Don't worry if your payment history has been sporadic. You can make up for it with a pattern of consistent timely payments. Make every payment possible on time. Call the creditor to see if they can make other arrangements if you must be late.
Another way to see your credit score rise is to lower your credit utilization. You do this by having more available credit than you owe. Ask for a higher limit on your favorite card or try to get approved for at least one more. Then be sure to keep your balance low and pay promptly.