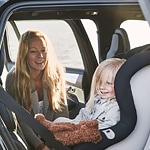 What do you look for in a car while shopping at Truck Town? Do you consider engine size, horsepower, shape, cargo space, interior? What else do you need to look for? One thing you must consider as a priority is the safety of the car you are buying. When driving on a dangerous road in Bremerton, WA, you must be assured of protection even after an accident. Who knows whether it is waiting for you to step on the road?
Therefore, a vehicle needs to undergo some testing to determine whether it has the required rating. A 5-star rating or a Top Safety Pick award is not just awarded to every car because it has the best features. The vehicle has to undergo some thorough testing to determine the rating. But who does the rating?
One thing, the manufacturer does not do the safety rating. Only two organizations in the United States have proved they can. NHTSA and IIHS. NHSTA ranks cars according to stars rating with the highest getting 5. IIHSA, an independent non-profit organization, shall arrange them into four categories; good, acceptable, marginal, and poor.