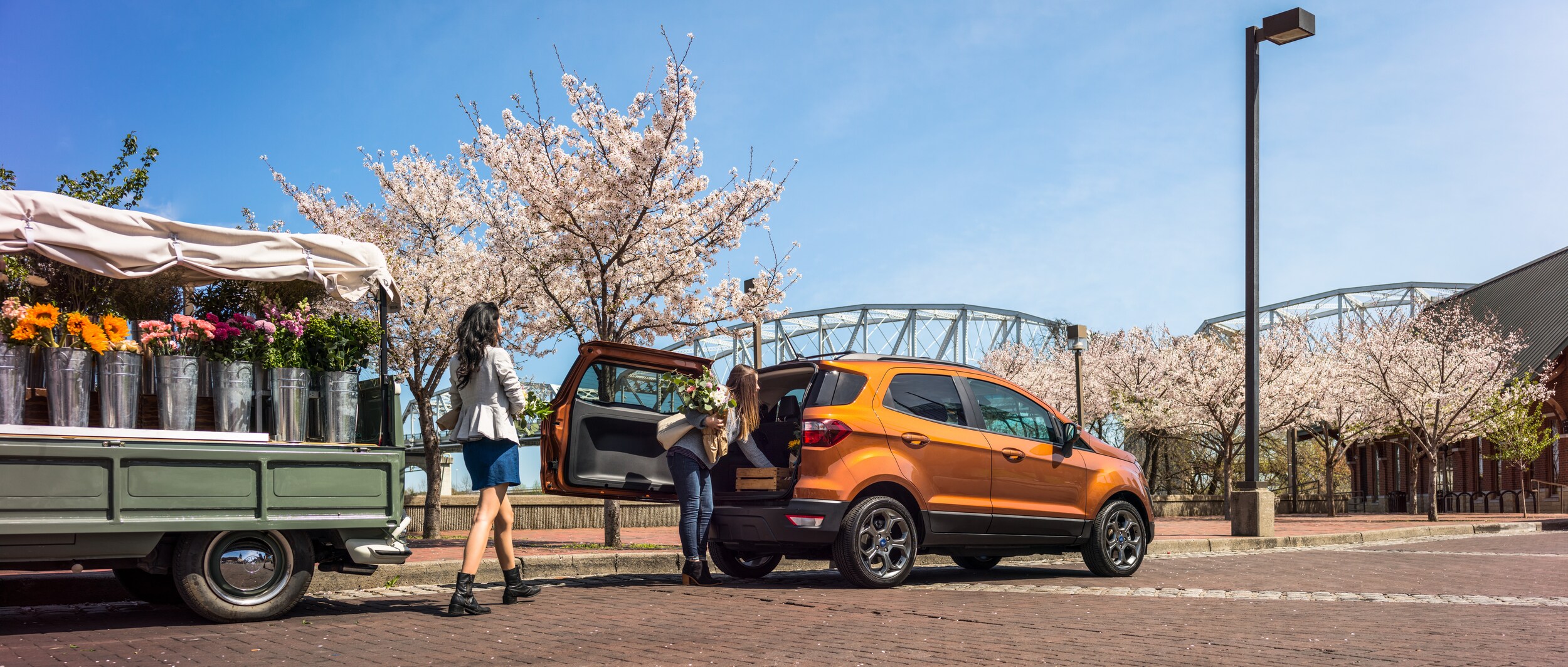 Shop Used Ford Models in Bremerton
Our Used Ford Inventory Offers So Many Options
The increasing price of new vehicles has forced many drivers to buy used vehicles. With so many consumers now buying a used vehicle, it's hard to choose a good used vehicle because there are so many from which to choose. Ford vehicles, besides being known for being "built tough," always seem to keep drivers and their families happy. Bremerton drivers know they can come to Truck Town and find a great selection of used Ford vehicles and get a great deal.
What We Offer
When you come to our Bremerton dealership to check out our used Ford vehicles, we guarantee you will not be disappointed because we have a large inventory of almost any Ford you can imagine. If you're in the market for a good reliable car, check out our lineup of Ford Focus or Ford Fusion cars. We may even have the ever-popular Ford Thunderbird! We also have some late-model Ford Edge or Ford Escape SUVs. Truck lovers are seldom disappointed with our selection of Ford trucks, which might include Ford F-150 or Ford Ranger to name a couple.
Why Buy a Ford?
The reasons to buy a Ford are pretty simple. Ford has been around for many years and continues to satisfy customers with their vehicles and their great service. Ford vehicles are also some of the most technology-driven in the world. Ford has such a large variety of different types of vehicles, Tacoma shoppers are sure to find what they need, whether it's a small compact for their teen driver, a large SUV for the family car, or a pickup truck for the man in the family (or woman). Ford vehicles are also loaded with all the latest safety features.
Why Buy Used?
As exciting as it can be to buy a brand new vehicle, there are many benefits to buying a used Ford vehicle.
Since insurance premiums are based on the value of the vehicle and how much it would cost to repair, a used Ford will have lower premiums than a new Ford.
If financing is needed, the payments, interest, and loan term will be less with a used Ford, which means Bremerton drivers can upgrade to a newer model or be payment-free that much sooner.
In some states, registration fees are based on the price and value of the vehicle. If you live in one of those states, your registration fees will be lower with a used vehicle.
Since depreciation generally takes place the first year or so, a used vehicle will not go through as much depreciation, which means it will hold its original value longer.
Used vehicles are cheaper to repair than new vehicles because the parts are cheaper.
It's often easier to customize a used vehicle than a new one.
Extra Assistance
When you buy a used Ford from us near Port Angeles, we help you with more than just buying the vehicle. If you have a vehicle you need to sell or trade-in, we'll not only assist you with that but will also offer expert guidance in getting you a true value for your vehicle. With most customers, financing is a big part of purchasing a vehicle. We'll assist you with financing and help you get the very best interest rate. We understand that purchasing a vehicle can often be a confusing process and are here to ease the way for you.
Visit Truck Town Today!
Unlike many other dealerships who are only concerned with making a sale, we offer service before, during, and after the sale. When you come to our Bremerton dealership, it's our goal to see you leave a happy and satisfied customer. If you have any questions or concerns after the sale, our team is always available to help and guide you. Whether you're in Olympia or Poulsbo, WA, contact us to learn more about our used inventory and finance offers.