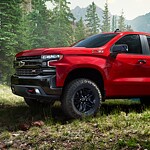 If you are interested in taking your truck or SUV off-roading, Truck Town in Bremerton has a few tips to help you get started. Off-roading is a great way to enjoy nature and participate in a community that is very involved in getting the maximum amount of fun out of vehicles that are compatible with the off-roading lifestyle.
One of the best ways to start off-roading is to do so with a group of people. Check out online forums and clubs for off-roading in the area. These groups often have dates when everyone will get together and go on popular trails.
Once you are used to off-roading in a group, you may want to modify your truck or SUV to have more capabilities. Consider bringing your vehicle in to have it serviced and ask any questions you may have about modifying or driving in rugged conditions. Being well-prepared for your next trip is essential.